WordPress powers over 500 million personal and business websites. Everyone from family lawyers to VETs to brick-and-mortar stores online uses it for good reasons. WordPress is easy to customize, extendible via plugins, and user-friendly. Check out the major benefits of using WordPress for the website build instead of other content management systems.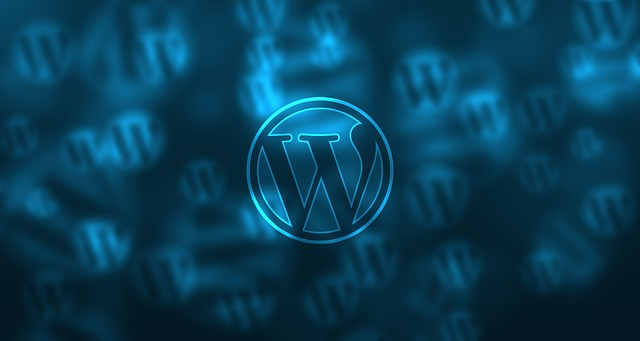 Easy to Use
Despite being powerful and flexible, WordPress is easy to use for beginners. The CMS has a simple dashboard with various menu options accessible from a sidebar. The WordPress Content Block Editor, the default content editor, offers more screen space. You can easily create new pages and posts, customize your website's design, add navigation menus, and do more in minutes. You can learn to install WordPress and create a WordPress website in a few days, and the best part is the learning curve that is pretty smooth.
Extensive Support
WordPress has a vibrant and extensive support and development community. Updates and upgrades are simple, fast, and free. Security and bugs are often fixed quickly as well. Plus, all WordPress theme stores offer premium support to customers who use any of their WordPress themes to build a WordPress website. If you have a premium web hosting plan, you can also get support from your web hosting provider. You can also get help from WordPress Forums, Support, and third-party hosting providers.
Easy Content Management
WordPress gives you the freedom and flexibility to easily manage your website while maintaining a professional look and structure. The rich content editor makes it easy to format texts and optimize content for your audience. You can add new pages and posts from the WordPress admin dashboard and even update existing content with a few clicks.
Highly Extensible
WordPress CMS towers shoulder-high over the competition because it is extensible, which is another way to say you can change the way your website looks or functions. You can add over a dozen features to your websites. Newsletters, cost calculator, shopping cart, online chat, testimonials, and pricing tables. Someone has probably figured out and developed a plugin for whatever functionality you require. Do a quick search on the Search Box to see available WordPress plugins. Go to the WordPress repository to find the plugin to extend the functionality of your website.
Easy to Customize
You don't need advanced programming skills to create or customize your WordPress site. WordPress page builders do all the magic for you. You can use free builders such as Visual Composer Website Builder, Elementor, and WPBakery to add new functions or customize your website, including the site title. A typical drop page builder offers a range of features that streamline website creation. Drag and drop elements allow for faster website edits and style variations. You can use hundreds of pre-built design blocks or modules that you can drag and drop anywhere on the WordPress dashboard. Modules contain photos, texts, graphs, buttons, columns, and advanced website features like custom widgets, carousels, image galleries, and tables. Choose a template to jump-start the web design process or design a website from scratch.
Thousands of WordPress Themes
Whether you want to create your website just for fun or set up an eCommerce site with an online store, WordPress lets you do that and more. After installing WordPress in your web hosting account, you can create a website using any free or premium themes. There are themes to match your website's appearance and function. Start your search from the vast WordPress themes directory or purchase a theme via design marketplaces and freelance designers worldwide. The best part is that you can preview live themes to see how they look and then customize them for your personal or eCommerce website.
WordPress Sites are Mobile Friendly
Another reason to use WordPress and not any other content management system is that WordPress offers a range of responsive website themes designed with search engine optimization in mind. If you have a static website, you can use plugins to make your website mobile-friendly. You don't have to create two separate websites for mobile website visitors and another for PC users. One website is enough. Visitors can use any device to access your WordPress website, and it'll fit the size of their screens.
Websites Built On WordPress Rank High
Searchability and indexing matter when building websites. And WordPress is ahead of the pack when it comes to search engine optimization. Most WordPress themes rank high for keywords as they're constantly updated. With WordPress, you're assured of great SEO ranking, provided you optimize your website properly. Not to mention WordPress includes a range of tools and plugins for optimizing website content for Google Search and other engines.
WordPress-Friendly Hosting
With annual WordPress hosting plans, you can get a free domain name for your website plus a host of features. Your hosting account can host multiple websites. A web host like Katapult has been building WordPress websites for years and is a reliable web hosting provider, with a strong support team that can handle even complex WordPress issues.
Want to Use WordPress for Website Build? Contact Katapult Marketing today!
WordPress is a powerful CMS that creates endless possibilities for your business or organization. Whether you want a simple brochure site or an enterprise website, or even a membership website, WordPress is agile enough to meet all of your design and marketing goals. Choose WordPress over other website builders for your professional websites and online stores.
Katapult Marketing can help you create a WordPress website. Our team knows how to create eCommerce stores and professional-looking websites with WordPress. Register a custom domain name and give access to your hosting account details. We will set up your favorite theme, install plugins and customize your website regardless of your hosting web service. Your new website will be stylish, load fast, and pull in quality website traffic. Call us to find out how we can help you create a modern and powerful WordPress website that will help your business.